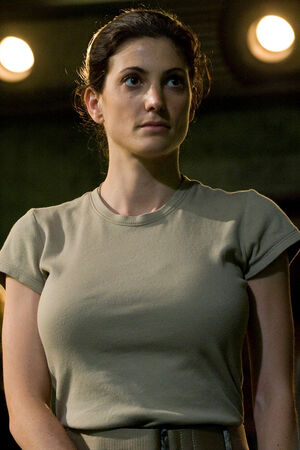 Vanessa James was born in Pittsburgh, Pennsylvania around the year 1983 and had joined the United States Air Force prior to 2009. In her time in the Air Force, Vanessa became part of the special forces and once served in Iraq, choosing instead an assignment at Icarus Base instead of going back.
Circumstances
Edit
2nd Lieutenant, United States Air Force
Special Forces
Ad blocker interference detected!
Wikia is a free-to-use site that makes money from advertising. We have a modified experience for viewers using ad blockers

Wikia is not accessible if you've made further modifications. Remove the custom ad blocker rule(s) and the page will load as expected.