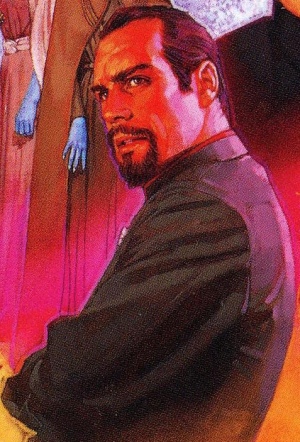 Soontir Fel was considered among the best starfighter pilots in the galaxy, becoming an Imperial hero, but his journey to those heights was anything but easy. Born on Corellia to a farming family, Fel developed his piloting skills over the fields before gaining entrance to the Imperial Academy and beginning a career as a TIE fighter pilot. He served dutifully, demonstrating a strong sense of responsibility for his men. After a series of events out of his control tarnished his career, Fel was exiled to the lackluster 181st Imperial Fighter Wing, which he revived, eventually gaining its command and the title ofBaron of the Empire, winning Fel a reputation as the Empire's most deadly pilot and the 181st as its most elite starfighter unit.
Circumstances
Edit
Colonel, Imperial Navy
TIE Pilot
Ad blocker interference detected!
Wikia is a free-to-use site that makes money from advertising. We have a modified experience for viewers using ad blockers

Wikia is not accessible if you've made further modifications. Remove the custom ad blocker rule(s) and the page will load as expected.